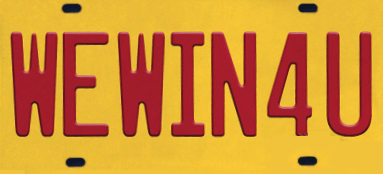 Erika E. Anderson is the founder and managing partner of the Law Offices of Erika E. Anderson in New Mexico. Ms. Anderson is a civil litigation attorney with more than 20 years of experience serving New Mexicans in the legal field. Erika has achieved outstanding results for clients both at trial and on appeal. Her willingness to take on challenging cases and win has earned her a reputation for success. She forges close bonds with her clients and is dedicated to seeking justice for individuals in New Mexico who need someone on their side when it matters most.
Read more about Erika's unique education and training background, exceptional track record, client and peer reviews, community involvement, and leadership positions by clicking 'Learn More' below.
Salim Khayoumi was raised in New Mexico and is a graduate of La Cueva High School in Albuquerque, New Mexico. Salim graduated magna cum laude from the University of New Mexico in 2005, where he received his bachelor's degree with honors in Sociology and minors in Political Science and Pre-Medicine. After obtaining his undergraduate degree, Salim left home to attend Washburn University School of Law in Kansas where he earned his Juris Doctor in 2008.
After law school, Salim returned home to New Mexico where he began his legal career working as a prosecutor at the Fifth and Second Judicial District Attorney's Office for the State of New Mexico. During his time at the District Attorney's office, Salim prosecuted hundreds of cases ranging from DWIs to complex felonies. After serving as a state prosecutor, Salim transitioned into civil litigation private practice and devoted his practice to the legal representation of victims permanently injured or killed as a result of the wrongful conduct of others.
Before joining the Law Offices of Erika E. Anderson, Salim represented corporations and individuals insured by some of the nation's top insurance companies in the areas of medical malpractice defense, insurance defense, oil field injury litigation, premises liability, insurance bad faith, employment law, and construction litigation.
As an attorney with the Law Offices of Erika E. Anderson, Salim brings nearly fourteen years of legal experience representing clients at all levels in the New Mexico state and federal courts. Salim has successfully tried numerous bench and jury trials throughout the State of New Mexico. Salim proudly continues to zealously advocate for victims who have been hurt or killed as a result of negligence and medical malpractice. Salim firmly believes that in order to improve healthcare for all New Mexicans, negligent medical providers must be held accountable.
Salim is a member of the New Mexico Bar Association, New Mexico Trial Lawyers Association, and American Association for Justice. The National Trial Lawyers have recognized Salim as a Top 100 Trial Lawyer (Plaintiff Civil Litigation; 2014-2019). Super Lawyers have also recognized Salim as a Southwest Super Lawyer Rising Star (2019-2022). Salim is an alumni member of the New Mexico Tau Chapter of Sigma Alpha Epsilon (SAE). Salim is admitted to practice in all state courts in New Mexico as well as the United States District Court for the District of New Mexico.
In his free time, Salim enjoys spending time with his seven-year-old son, running, lifting weights, football, basketball, skiing, and traveling.
Mitchel J. Olson is an attorney at the Law Offices of Erika E. Anderson. He obtained his B.A. from the University of New Mexico attending the Anderson School of Management studying business administration. He is a graduate of the University of New Mexico School of Law. In addition to being admitted to practice in the State of New Mexico, he has been admitted to the United State District Court for the District of New Mexico along with the United States Court of Appeals for the Tenth Circuit and Pueblo of Isleta Tribal Court. Mitchel specializes in estate planning and probate matters. He is a fifth generation New Mexican.
Experience and Determined Legal Experts
The Attorneys at Erika E. Anderson are Ready to Help You
Our team will evaluate your potential case and help you decide on the best course of action for your situation.
Contact us now for your initial consultation questions and to get started.
Request a Consultation Today